In a culture bombarded with unlimited choices and quick online access, the choice of life must be protected at all costs. As many of you know, Informed Choice of Iowa recently partnered with The Obria Group in order to expand our influence among every woman in Iowa—and beyond. We believe that among today's growing digital community, The Obria Brand can protect and propel the choice of life. It is literally a life-affirming brand available at women's fingertips.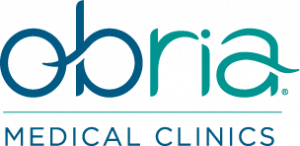 While surveys show that nearly 35% of all millennials believe abortion should be legal in some cases, many of them were outraged by the Senate's decision to block a federal ban on late-term abortions. This is good news. We must make it easier for this generation of 18 to 35 year olds, as well as the generation to follow, to choose Life. The Obria Group is helping us intersect this generation through Telemedicine. We are bridging cutting-edge technology with the pro-life message. Check out our new ICOI Investor Brief ICOI IB (FINAL 5.23.18)
Telemedicine. The Future of Accessible Medicine.
Telemedicine provides an online landing site for young people facing unexpected pregnancy. It is a safe, compassionate digital clinic for the Smart Phone generations. Telemedicine also offers abortion-pill reversals with proven success. Women that have taken the abortion pill can reverse their decision and live without the burden of guilt that many experience after terminating an unborn child–all this at their fingertips.
Going Live with Obria.
You may wonder how Informed Choice of Iowa will change now that we operate under The Obria Group umbrella. We will only change for the better. One benefit is that we will have greater visibility through The Obria Brand as a unified national pro-life brand across the country. And young people will benefit from the greater accessibility of online care and medicine.
Please consider joining the movement and investing in ICOI by taking our reach to their fingertips. Help us raise $200,000 to fully implement Telemedicine this year and become the first choice for women across Iowa. We're so grateful for the opportunity to share this with you and for the impact we will have throughout Iowa.
Thank you again. A choice of LIFE is just one choice away.
For the Cause of Life,
Rachel Owen, Executive Director